Since her beginnings with Motown in l962, Martha has seen so many of her peers pass on--Paul Williams, Eddie Kendricks, David Ruffin, (all of whom were members of the Temptations), Marvin Gaye, Mary Wells, Florence Ballard, and too many more--but she has survived to continue singing and entertaining audiences all over the world.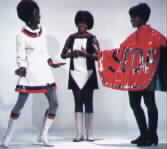 Although the Vandellas were not Martha's first group, they were, of course, the most enduring.
Throughout many personnel changes (including Martha's two sisters, Delphine and Lois), Martha has remained true to her group, and even tours with the original Vandellas--Rosalind and Annette--when their schedules permit.
Martha exudes a charismatic presence on stage, and her soulful voice continues to be a commanding one.
It is interesting to note the she had the same vocal coach as the late Florence Ballard of the Supremes. If you listen closely, you can hear the similarities in their voices.
The Top Ten all time singles by Martha Reeves and the Vandellas*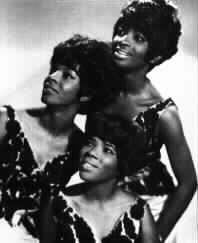 My Baby Loves Me
Dancing in the Street
(Love is Like a) Heat Wave
Nowhere to Run
Love (Makes me do Foolish Things)
Jimmy Mack
I'm Ready for Love
Come and Get these Memories
Love Bug Leave My Heart Alone
Bless You
*(in my opinion, of course!)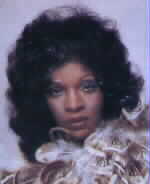 Martha has also recorded some terrific solo albums, including "The Rest of My Life", "We Meet Again", "Gotta Keep Movin", and my personal all-time favourite "Martha Reeves: Produced by Richard Perry".
Martha sings her heart out on the eleven tracks on this album, which starts off with a soul-stirring cover of Van Morrison's "Wild Night", and concludes with a gospel-flavoured rendition of Jimmy Cliff's "Many Rivers To Cross". This album is finally available on CD! It can be purchased at www.seeformiles.com.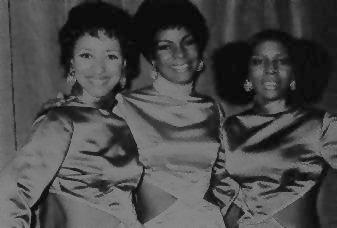 Martha has recently toured with the Fats Waller tribute musical "Ain't Misbehavin'".
I was fortunate enough to visit with Martha backstage in Halifax, Nova Scotia, Canada, while she was on this tour. She was extremely gracious, and took the time to sit and chat with me. I was thrilled! Of course, she looked terrific.
Here is a picture of that historic encounter, taken Dec/96. (l-r, Don(me), Martha, Gord)
Martha Reeves still has much to offer the entertainment world.
Here's hoping that we will be seeing and hearing much more from her in the future.
If you haven't read it yet, her autobiography "Dancing in the Street: Confessions of a Motown Diva" is a fascinating read.
In the book, Martha gives her own unique insight into the beginnings of her career, the heyday of Motown, her personal struggles, and her strong family ties.
Don't forget to visit Martha Reeves Official Web Site.
For some great recent pics of Martha, check out Martha Reeves: Party in the Park.
Also take a look at Bama's Martha Reeves 1998 Pics!
Thank you, Martha, for gracing our lives with your talent, charm, and honesty.